Wednesday night, our foundation group leaders wanted to come up to Plano and eat dinner with all of us. It's almost summer and they leave for Florida for the entire summer, so they're trying to get some quality time in with us. Plus, they're about to set us free; on our own. No longer a Foundation Group, but a Community Group. It's a little exciting; a little daunting. We will also be losing our sweet, sweet friends, the Brannen's (to Houston) and the Dunn's (to Colorado). Our group is changing and it's sad and scary. But that just makes me so thankful that we have the Rays, the Allen's and the Cole's to stay here, to cultivate deeper friendships and deeper relationships with Jesus. I'm excited to find a good, relevant book or study to do with the group either when summer starts or ends. The sooner the better, I say!
Hector, David, Patrick, Tyler W., Cory and Preston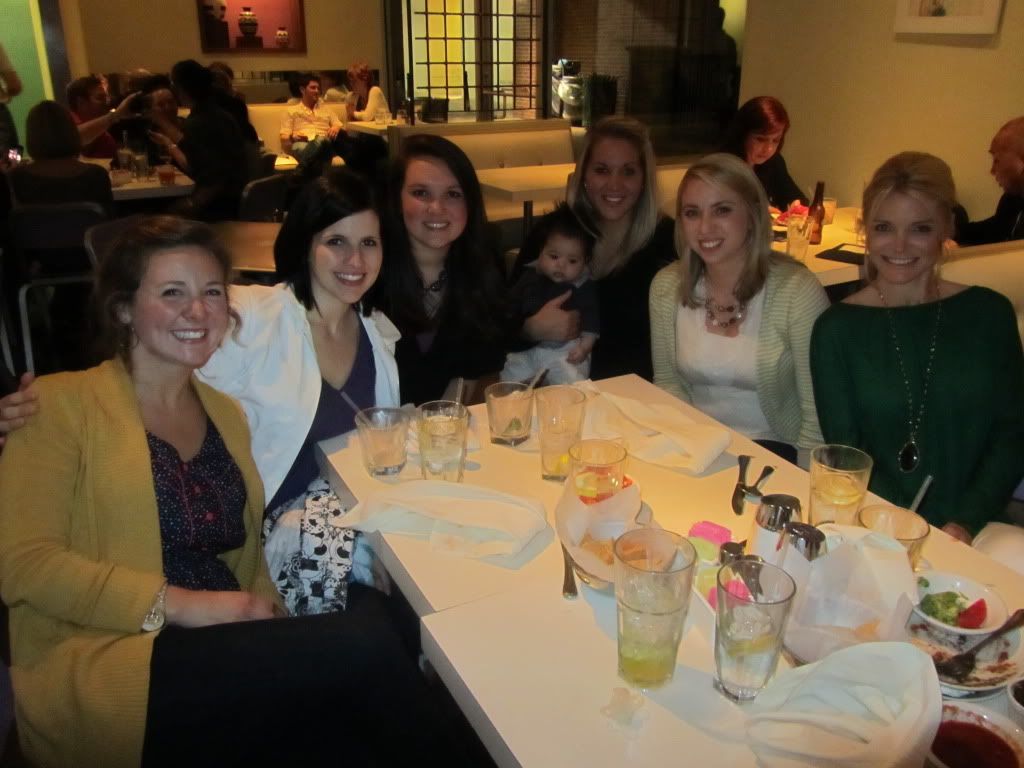 Callie, Me, Jackie, Coco, Brittany, Ashley and Lisa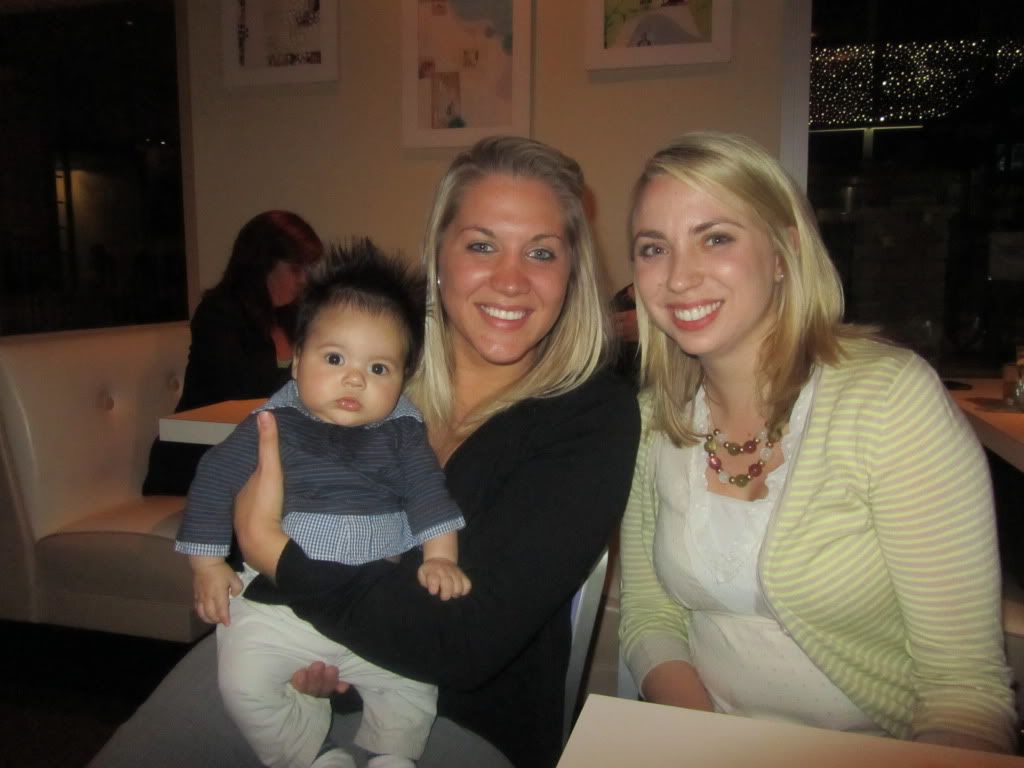 Brittany and Ashley with Cohen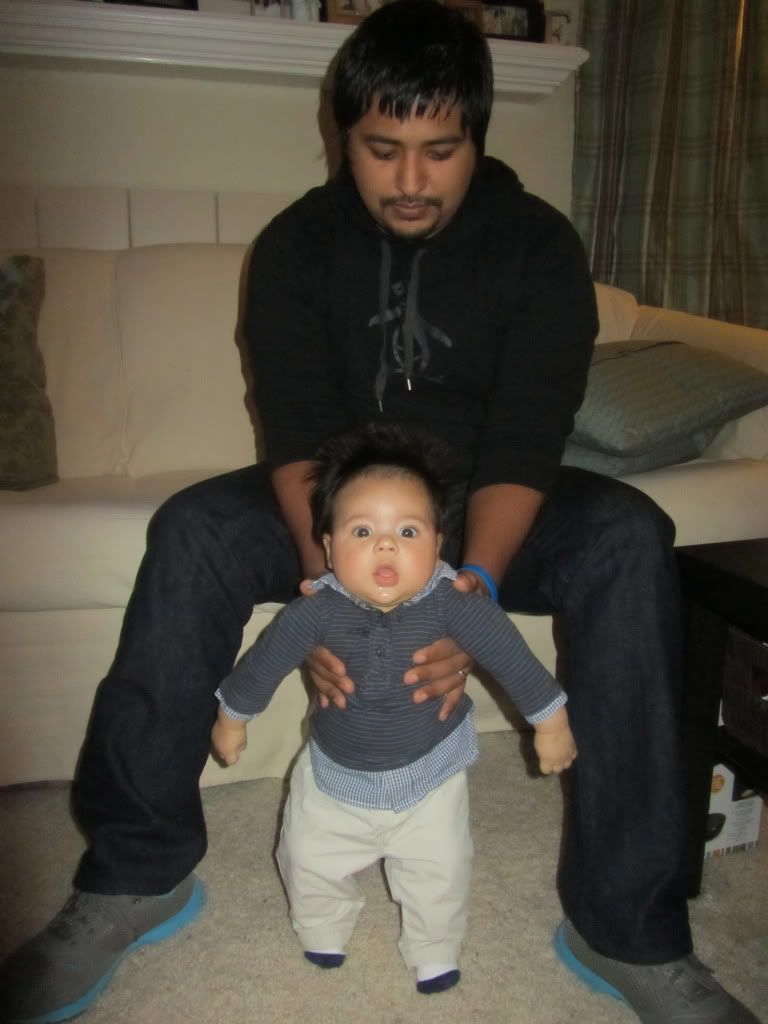 My big boy!
Cohen loves to stand up :) Moving a little too fast for me... He's so silly too; when he sees me hold up the camera or my iPhone, he gets a "deer in headlights" look and nearly refuses to smile. Hector has to play cheesy Sears photo studio photographer and make silly noises, shake toys and stick out his tongue to get this child to smile when he sees the camera. I bet he'll start hammin' it up soon enough though. And flirting with girls.. uugghhh.. I already see him grinning at all of my girlfriends.. :)