At work, in the NNICU, we have a very special opportunity to do something wonderful for our baby's families. We are able to "pick up" a baby and become their primary nurse. That means we take care of that baby every time we go in to work and get to be very close to the baby's family. It is so wonderful because the moms and dads are able to see the same nurses taking care of their sweet little infants; it provides continuity of care. We develop a great rapport so that the parents feel comfortable enough to ask us anything and really become interactive in their baby's care during their stay in our NNICU.
We are supposed to work in the NNICU for a year before taking on a primary baby, but there are lots of babies on the unit who need primaries, so they are fudging a little and letting my residency pick up a couple weeks early.
So, since I've been back at work, 5 out of my 7 shifts, I have been taking care of this sweet baby girl. Of course I cannot share her name or any specifics, but I'd like to keep you updated a little, as she's my first. I went in to work on Thursday night, ready to sign up for her, and whatdoyaknow... another night nurse had picked her up! :( But it's OK, we're going to share; be co-primaries. The other nurse is her first primary, so if we're both working, she'll get her. I get her when she's not there. Maybe it's good that I'm sharing, for my first primary baby. So I can learn the ropes with an experienced nurse. A little about this baby? I'll call her "M". She was born very early and very small. She weighed about a pound and a half when she was born. She's growing and as of my last shift was doing pretty good!
I'm working tomorrow and Tuesday night, so I may get her. I made her a couple of headbands on my days off.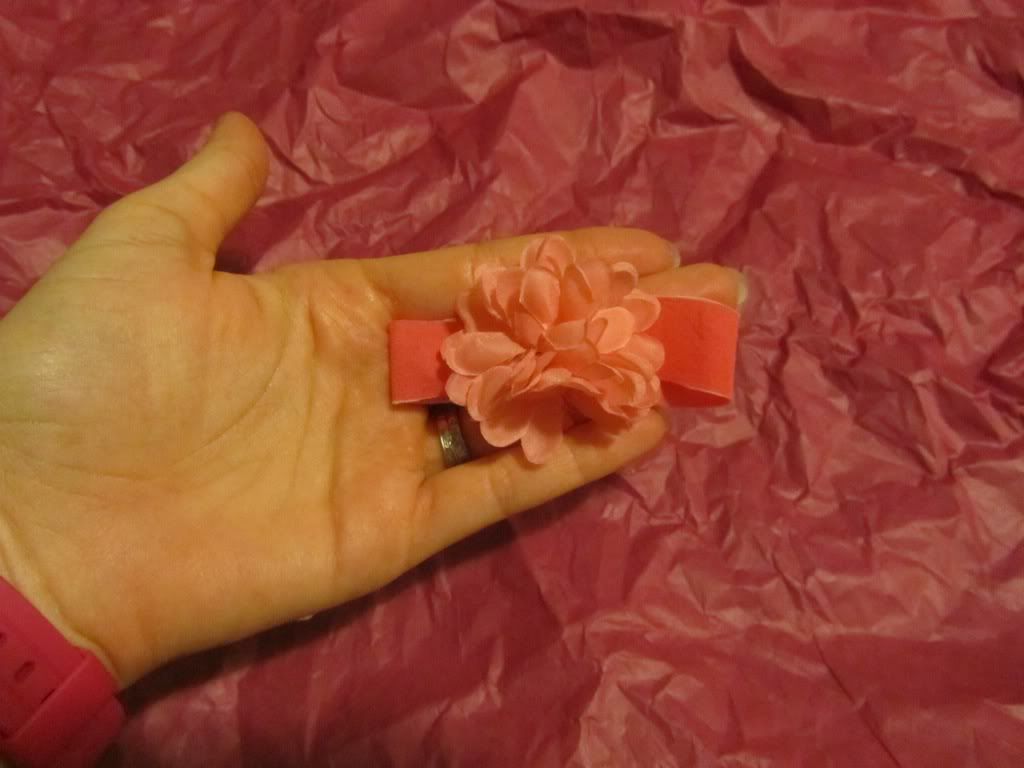 Isn't it cute?? It's going to look PRESH on her!
Updates later. :) Prayers appreciated for M.